---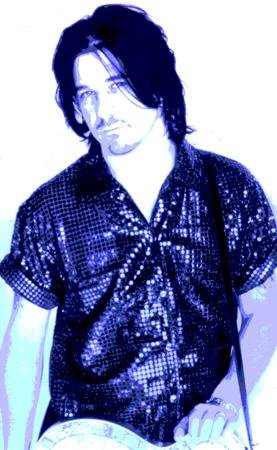 In 1994, Gilby released his first solo album, "Pawnshop Guitars," on the Virgin Records label. GNR buddies Axl, Slash, Matt, Duff, Dizzy, and Teddy all made appearances on what Rolling Stone called "3 1/2 stars...a ramshackling performance." Gilby Toured around the world in support of this album making stops in such places as Buenos Aires, Argentina. Gilby also opened a few shows for Aerosmith on the tour.

After finishing his solo tour, Gilby met back up with GNR only to find out that he wasn't in the band anymore. "I didn't quit and I wasn't fired, I just came back from my tour and found that they made a record without me." To this day, Gilby is still friendly with mostly everybody in GNR. He has spoken to everyone since leaving, with the exception of Axl. The two separated on bad terms after Gilby tried to sue GNR for contract infringement.

In 1997, Gilby released his second solo album aptly titled "The Hangover," this time on the Paradigm label.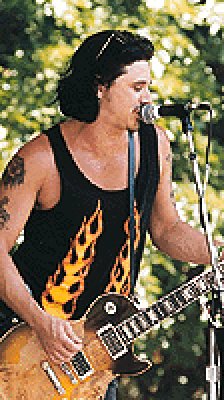 Between this and "Pawnshop Guitars," Gilby did not take a hiatus. He released a Japan-only EP entitled "Blooze" and recorded songs for "Spacewalk: A Tribute To Ace Frehley" and "Stiff Competition: A Cheap Trick Tribute." Also, as for "Pawnshop Guitars," Gilby toured in support of "The Hangover," a tour which he is currently still on.
On September 29, 1998, Gilby will release "Rubber," his third solo album. His tour will continue, now supporting "Rubber." For more info on Gilby's future tour, see The Pawnshop's Tour Page.
---
Click Here for Gilby's Data Sheet!
---