---
---

Check out old tour dates!!

CLICK HERE for the last summer's tour listing!!

---

Don't forget to sign the Guestbook!

Sign My Guestbook
View My Guestbook
---

Welcome to The Pawnshop, basically the ONLY site on the web dedicated solely to guitarist Gilby Clarke. This site has all you need to know about the man behind the pawnshop guitar. Maybe one day this site will become Gilby's OFFICIAL Site...........but right now we can only hope.

If you would like to be notified by e-mail when The Pawnshop is updated, join The Pawnshop Mailing List.....you'll get update notices and all the news and info from me and other Gilby fans on the list!


If you do not want to join the mailing list but still want to be notified when The Pawnshop is updated, just E-mail me and I'll let you know.
---
Join The Pawnshop Mailing List





Click to join the list!
---

Latest Update
November 8, 1998 - NEW TOUR DATES ADDED.......FINALLY AN UPDATE!!!

Click Here to view past updates.

---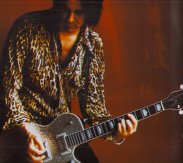 ---
---


E-mail me!






© 1998. This page and its contents have no affiliation with Gilby Clarke. All pictures and sounds are copyright protected by rightful authority.